Destop fence is a program where you can put your desktop icons in groups '
the software is in beta stage and only people that get invitations get to test the software
Some more info:
Fences™ is a one-of-a-kind program, allowing you to draw labeled shaded areas on your desktop, which become movable & resizable containers for your desktop icons. These groups can help bring organization and consistency to your computer's desktop, solving the "constant mess" problem that has plagued the desktop since its inception.
To help solve another weak point of the desktop - the mere appearance of clutter - Fences offers a novel quick-hide feature. Double click your desktop, and all your icons will fade out. Double click again, and they'll return. Some other notable features included in Fences include visual-backups, as well as automatic scaling for screen resolution changes.
Website:
http://labs.stardock.com/Fences/#home
Download link:
http://labs.stardock.com/Fences/#download
Screenshots: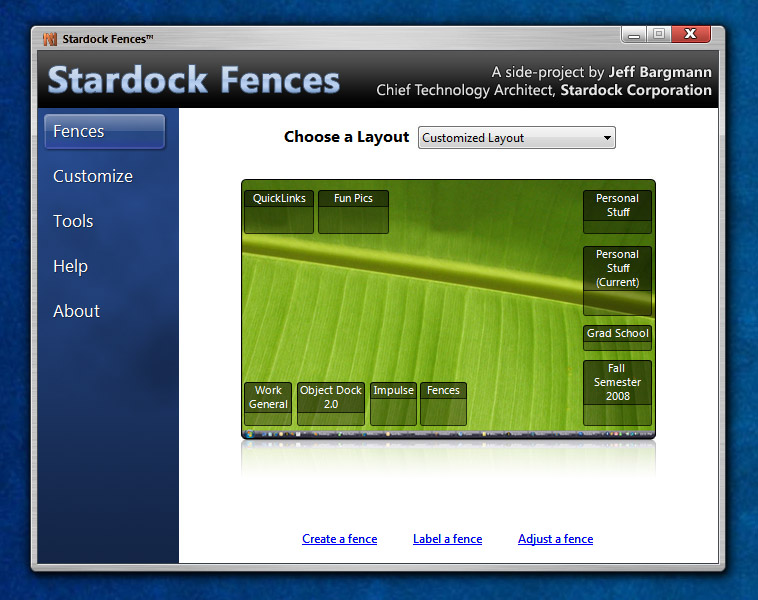 [img=393x600]http://labs.stardock.com/Fences/images/Screen2b.jpg[/img]
Rating: 10/10
Latest version: beta ???
My opinion: I think this software is a good software to keep you desktop clean so you don't have to go looking for icons